Middle East and North Africa
The MENA Region is home to nearly 570 million people who are directly or indirectly experiencing complex emergencies associated with occupation, civil unrest and protracted conflicts. Many countries in the region are experiencing rapid and unplanned urbanization, resulting in growing informal settlement and slum areas with limited or no access to basic services such as health and WASH, and fragile healthcare systems. These factors are likely to increase the emergence and rapid transmission of high-threat pathogen diseases. 
The IFRC's Middle East and North Africa regional office works in support of 17 National Red Cross and Red Crescent Societies in the region. Through its country cluster support teams and country offices, it provides coordination, financial and technical support for disaster operations and longer-term development programs throughout the region.
Advocacy and communication material​
Country specific resources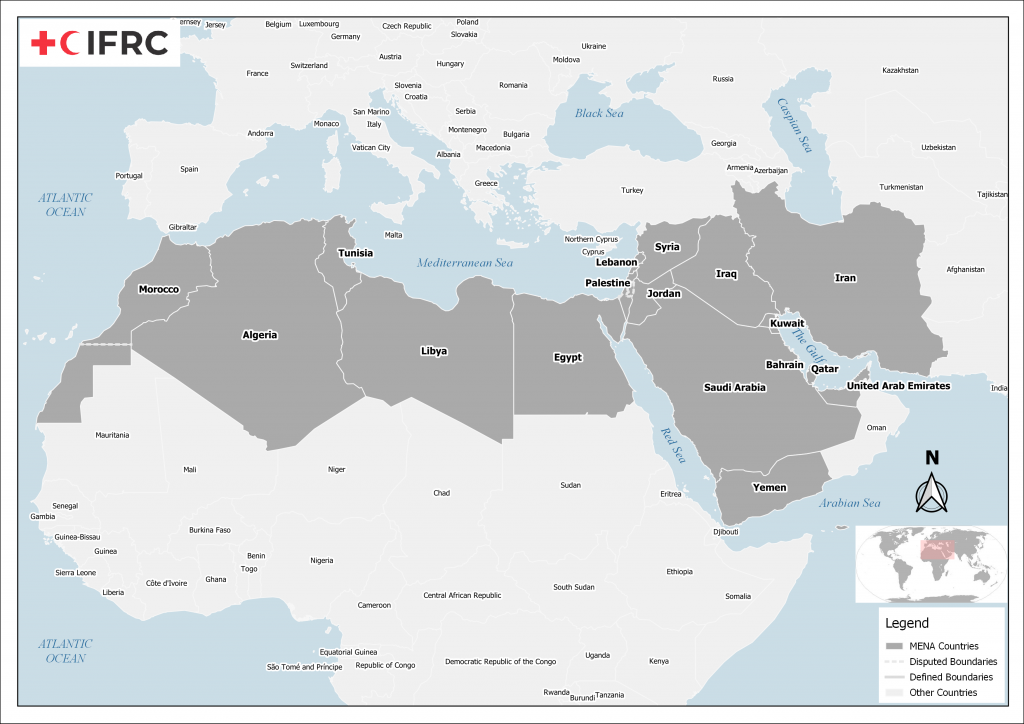 Algeria
Bahrain
Egypt
Iran
Iraq
Jordan
Kuwait
Lebanon
Libya
Morocco
Palestine
Qatar
Saudi Arabia
Syria
Tunisia
United Arab Emirates
Yemen
To include resources on this page, or for more information on IFRC initiatives please contact: wash.geneva@ifrc.org